31 Dec 2018: Thank you to our knowledgeable and friendly forums users for another great year. We are aware of the uptick in spam accounts and are doing our best to ban these at first sight. Thank you for your patience!
OpenClinica Russian Problem
Hello to everyone,
I am currently trying to adjust the Russian translation to OpenClinica.
I have import the UriEncoding and all the steps mention in the OpenClinica documentation to achieve this.
But i get the following result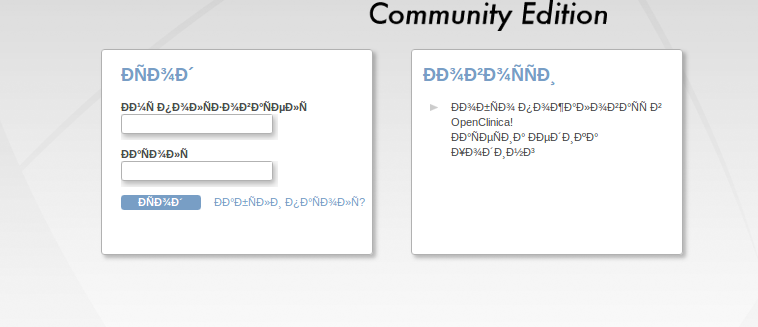 I have also uncomment setCharacterEncoding in web.xml in tomcat conf file but still same result
Any thoughts will be appreciate it
Thanks,
Phil