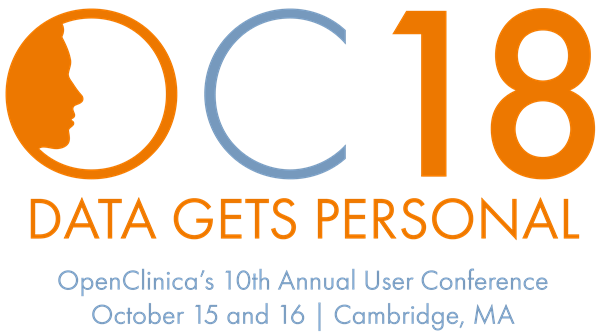 https://openclinica.com/oc18-data-gets-personal/submit-abstract/
Deadline: Friday, August 24
Would you like to share a case study with fellow power users? Eager to share your domain expertise with other data managers? Submit an abstract at
https://openclinica.com/oc18-data-gets-personal/submit-abstract/
for a chance to take the stage at OC18. We love to showcase projects that demonstrate an innovative use of OpenClinica. But if you simply have an original take on the interestion of personalized medicine and data management, we want to hear from you.
We encourage a broad interpretation of this year's theme.
Have you led or participated in research that delved beyond an indication and eligibility criteria in its participants?

Have you personalized study workflows for your team?

How are you personally motivated by the research you do?

All are valid prompts for developing a session.
Still need some inspiration? Check out the OC17 program:
http://bit.ly/2BlSLcW
We received a record number of submissions in 2017, so we can't guarantee extending the deadline past August 24. Tell us your idea today.